Justin Verlander Kate Upton Astros Jacket
November 17, 2022
Justin Verlander Kate Upton Astros Jacket
$85.00
Justin Verlander Kate Upton Astros Jacket
Best outfit available Justin Verlander Kate Upton Astros Jacket present at Skinoutfits
The model Katherine Elizabeth Upton is stunning. She exudes such beauty that you find yourself complimenting her. Her attractiveness is greatly admired by her followers worldwide, who like emulating her chosen appearance. Recently, attention has been drawn to Kate Upton's breathtakingly gorgeous Justin Verlander Jacket ensemble. For all of her fans, we have developed a top-notch impersonation appearance. Now take this jacket, and feel free to dress up as your favourite celebrity.
This Kate Upton Justin's Astros jacket is made from superior-quality satin material. The cosy inside is likewise made of the silky viscose fabric, keeping you warm and comfortable. Long sleeves, rib-knit cuffs, a snap-tab-buttoned front, and a rib-knit collar are some of its eye-catching characteristics. It has a combination of blue and orange hues. Additionally, it has several logos printed on it, which enhances its alluring appearance.
Product Specification
Material: Satin Material
Internal: Soft Viscose Fabric Lining
Collar: Rib Knitted Collar
Sleeves: Long Sleeves
Cuffs: Rib Knitted Cuffs
Pockets: Two Slant Waist Pockets Outside, Two Pockets Inside
Closure: Front Open with a Buttoned Closure
Color: Blue and White
Checkout our amazing products at Amazon-skinoutfits
WOMEN'S JACKET SIZE CHART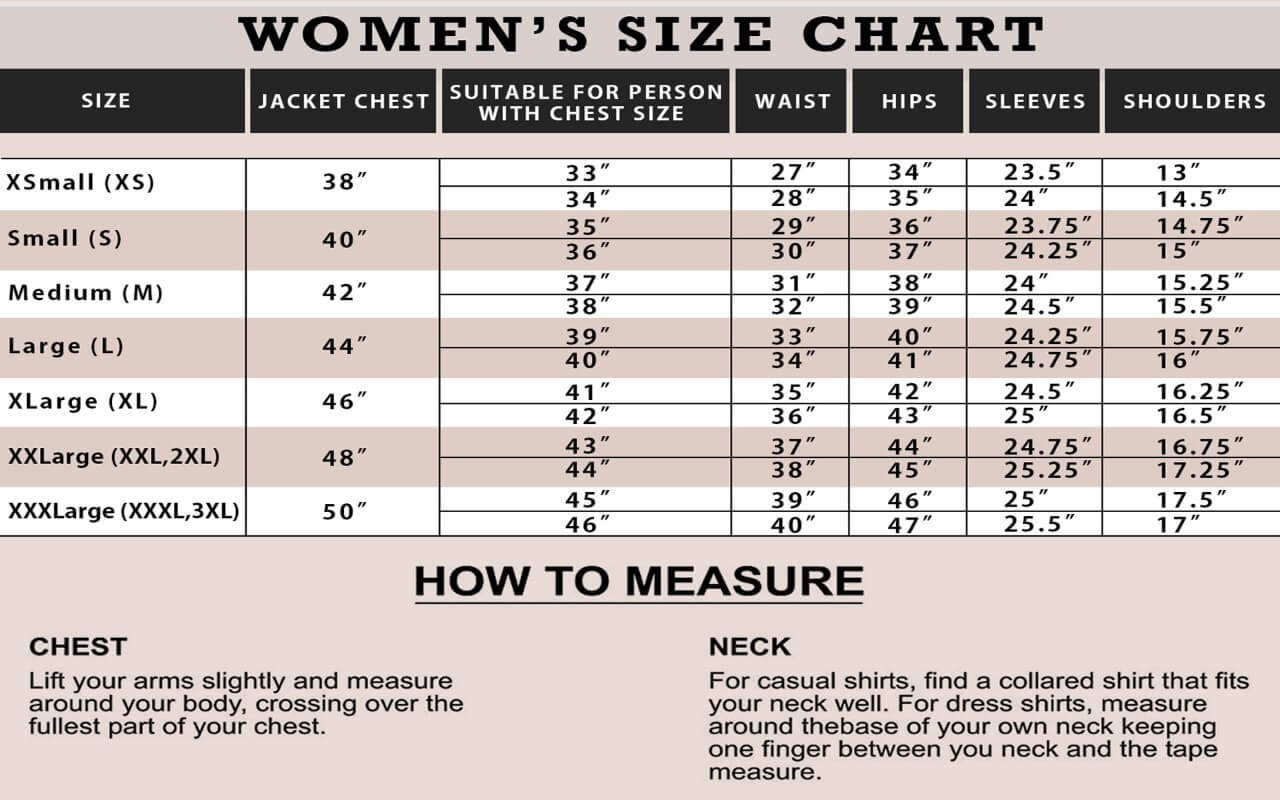 Womens Coat Chart Size/Women's Jacket Size Chart
At Skin Outfits, we realize your desire to have your feminism unleash in the surrounding. To help you find the perfect fit, we give you a broad range of sizes from our womens coat chart size/women jacket chart size. With this chart, you can measure your size accurately without giving much thought to the hassle of online shopping. Just make sure you are taking all the right measuring precautions.
Women's Measurements
Please follow the womens coat chart size/women jacket chart size below to measure your size.
Bust: The bust is the major part of your measurement for a jacket. You must first stand up and loosen your posture. To have a better measurement, lift your arms and wrap the tape around the fullest part of the chest. Make sure there is an inch space for the tape to move. For regular fitting jacket, you may add an inch more.
Shoulders: Relax your shoulders and ask someone to measure from one shoulder end to another using the tape .
Sleeve: To measure sleeve length, bend your arm and lift it over chest so you are able to touch your nose with your hand. From the bottom of the neck to the elbow and then to the wrist bone, measure thoroughly.
Waist: You will measure the waist as you've measured the bust, but with the exception that you'll take measurements from around the natural waistline.
Hip: For better measurement at hips, measure down to 20 cm from the natural waistline.
Please note that whenever you're going to choose your jacket using our women coat chart size/women jacket chart size, we suggest you pick a size that is two inches bigger than your actual size.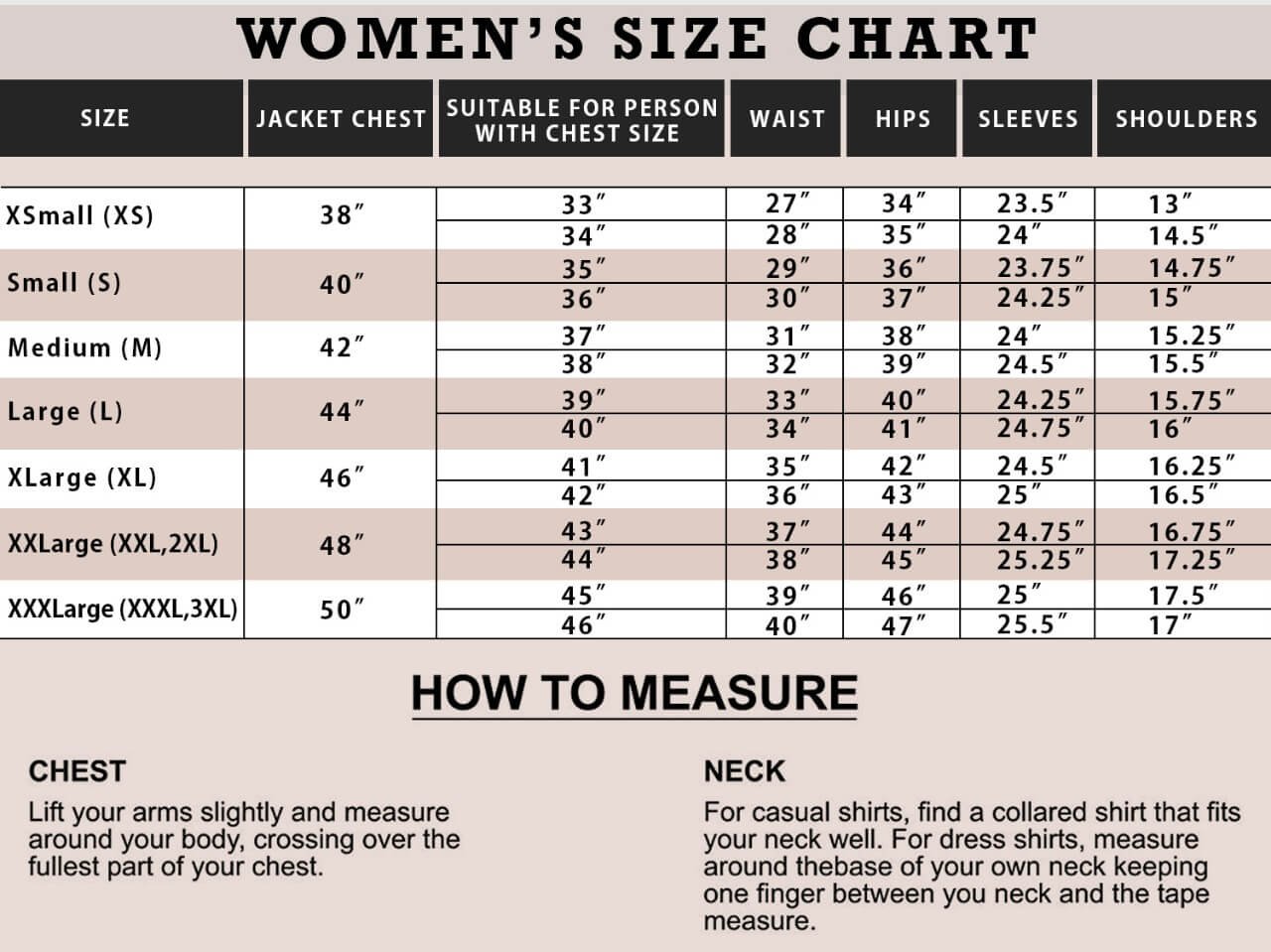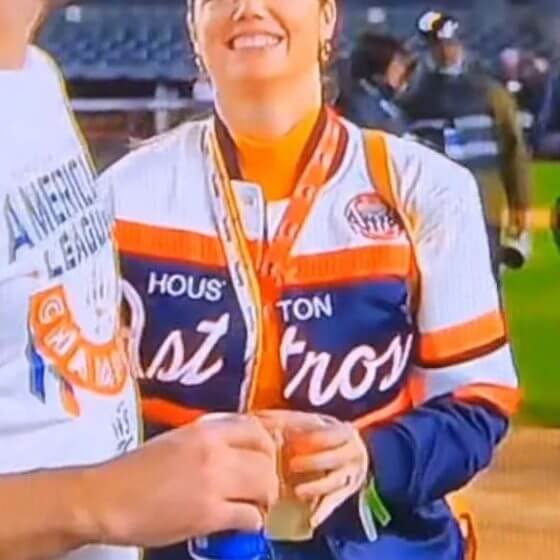 Justin Verlander Kate Upton Astros Jacket